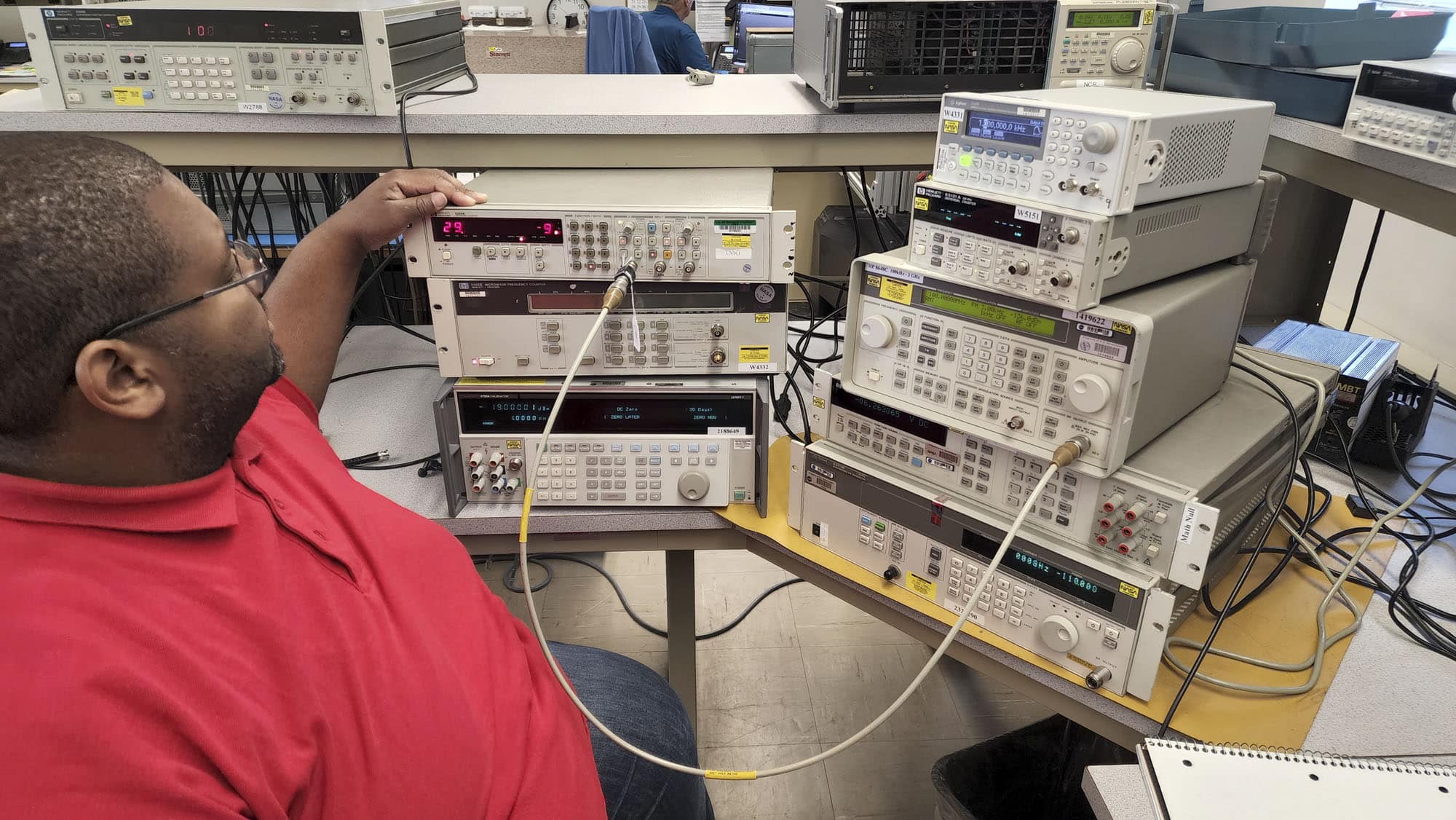 NASA Calibration Laboratory
Rothe Enterprises, Inc. (REI) Metrology & Calibration Support Services provides accredited calibration and component level repair to government sectors in NASA and DOD. REI is a Woman Owned, Hub Zoned, small business accredited to ISO/IEC 17025-2017, ANSI/NCSL Z540-1-1994, & ANSI/NCSL Z540.3-2006 through ANAB. REI, as well as its affiliate Rothe Development, Inc. (RDI), support multiple NASA sites with accredited laboratories and take pride in being able to build laboratories to accredited status for the benefit of our customers and the metrology community.
If you have Calibration needs outside of what Rothe can currently provide, please use the Needs Assessment button below to let us know what equipment you have so we can assess our requirements to support your needs:
Rothe Enterprises, Inc. (REI) was founded in 2000 as a Women-Owned and HUBZone-certified Small Business. REI provides unique services such as calibration & metrology, engineering & technical services, and cybersecurity to the National Aeronautics and Space Administration (NASA). Headquartered in San Antonio, TX, REI has offices in Houston, TX, and workforces that span several NASA centers such as Johnson Space Center (TX), Glenn Research Center (OH), Marshall Space Flight Center (AL), and Kennedy Space Center (FL), and Wallops Flight Facility (VA). As a family-owned small business, we understand our greatest asset to be our employees who support daily customer activities in a safe, diligent, and professional manner.